Ten Years of Making a Big Difference in a Small Island
In these ten years Action Bequia has raised more than $1.75M from its very generous supporters. Less than 2% is spent on administration. Your donations will continue to help us with our Green Agenda which concentrates on Recycling, Environmental Education and Infrastructure Improvements. Our aim is to help maintain Bequia as a place to live in, work and visit which will help create jobs and social cohesion. We are also quick to respond to national needs - hence the current focus on Volcano Relief and Covid Vaccination hesitancy.
Volcano Relief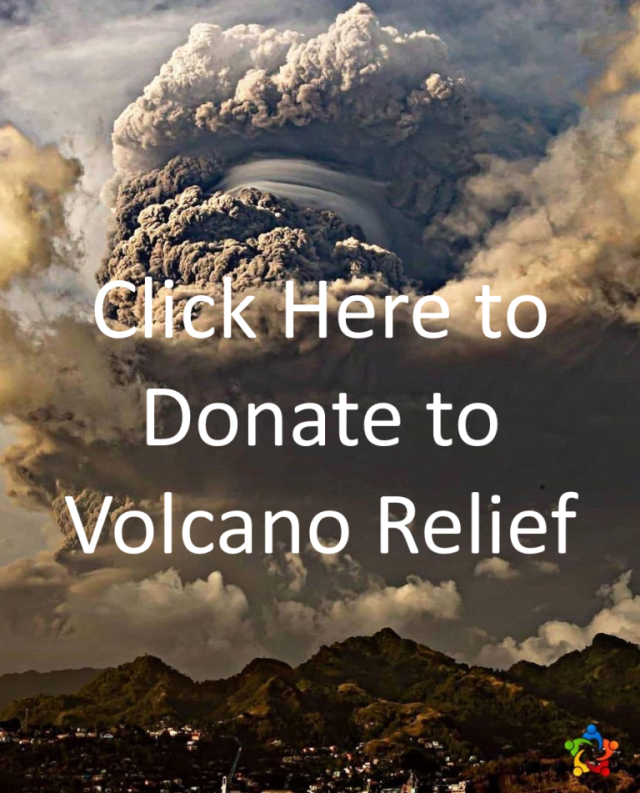 Covid Vaccine Hesitancy
Here are two charming and informative new Action Bequia videos (written, produced and directed by John Burstein) intended to help overcome Covid Vaccine Hesitancy amongst the local population. This is a serious problem for a country (SVG) where approximately 75% of GDP comes from tourism:

1. Vincy Nation Vaccination - A dynamic two-minute music video promoting vaccinations: Vincy Nation Vaccination Video.

2. Vincy Vax Facts - Three minutes of animated information which answers many of the questions reluctant citizens of SVG may have: Vincy Vax Facts Video.

These follow on from last year's widely seen 'Our Green Grenadines' which is an important part of our schools and youth focused environmental programme. Aimed at 5 to 12-year-olds, it has been widely praised as a highly effective way of motivating young people to care for their environment, and to consider what they personally can do to make things better: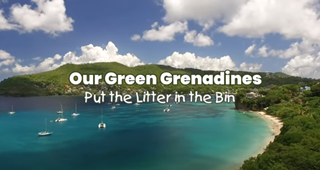 Ongoing Activity Managed by Action Bequia

1. Recycling, the latest updates being:
The addition of a second lorry and driver to provide improved seven days a week collection.
More bins to extend the present coverage, and ongoing maintenance of the existing ones.
The start of shipping used glass bottles to Trinidad for recycling into new ones.
2. Maintaining the safety and cleanliness of the Trails and Walkways we have created over the years.

3. Completion of the project to sink a substantial mooring block at each of Bequia's six dive sites, so that yachts and dive boats won't drop their own anchors and mash up the corals below (awaiting calmer waters).

4. Harbour Beautification and Trails, including:
The Protection of Princess Margaret beach by installing a barrier of yellow buoys to stop boats anchoring unnecessarily close in (awaiting Government approval).
Careful and incremental improvements to the storm drains flowing into the bay at Port Elizabeth and the daily cleaning of those drains.
Completion of the new Trail round the private house soon to be built across the existing right of way between Princess Margaret Beach and Lower Bay. The new owners have formalised the arrangement and will contribute generously towards the cost of construction. Note that, when fully completed, shrubs and trees are planned to make the trail visually appealing.

5. Other Projects Action Bequia has helped pay for:
Hospital equipment, PPE, and temperature guns for pandemic defence (US$12,000).
Beach clean ups and bus shelter renovation lead by the BTA (US$1,100).

6. 'Pass Through Funds' passed on by Action Bequia to other Bequia-based charitable organisations amount to over US$60,000 during the past twelve months, and include:
Rotary Medical Relief Fund.
Youth development, including Junior Sailing Academy Bequia and Bequia Youth Sailors.
Education, including The Sunshine School for Special Needs and The Learning Centre.
Food relief parcels led by Grenadines Initiative.
BAPA (Bequia Animal Protection).
Friends of Bequia Hospital.
Hub Collective.
Action Bequia will continue to use your donations wisely and responsibly. And, if you want to donate to others through us, the buttons on the 'Donate Now' page provide the flexibility to choose which cause your donation goes to.
Projects Financed and Managed by Action Bequia
(Click on any picture for a wealth of historical details about each project)
Check us out on Facebook...
...by scrolling or clicking below
Actions Speak Louder Than Words