The Princess Margaret Trail
"Awesome work! Our Bequia is so beautiful: a haven to all"
Tessa Gooding
2014 to 2020

Action Bequia's Lead Project in 2014 was the creation of a hiking trail starting from the end of the beach in front of Plantation House and extending round the headland towards Princess Margaret Beach. A pedestrian path had existed between these two points for at least 80 years but was blocked by the construction of a large house in 2008, which forced walkers to use the main road with its lack of sidewalks and ever present diesel fumes.

In 2015 the Trail was extended over the connecting headland round to Lower Bay and by 2016 the route from the end of The Belmont Walkway, across the area in front the newly refurbished Plantation House was added to complete the trail (it is now no longer necessary for Trail users to walk through the bar and restaurant areas of the hotel).

This Trail enables pedestrian access all the way from the fort above Hamilton round to Lower Bay and beyond - over three miles of heritage, beauty and smiling faces.

Unfortunately, Hurricane Matthew, the deadliest hurricane since 2005, damaged some parts of the Trail, and in 2018 it was rebuilt close to the cliff face where it remains with hundreds of people enjoying it every day.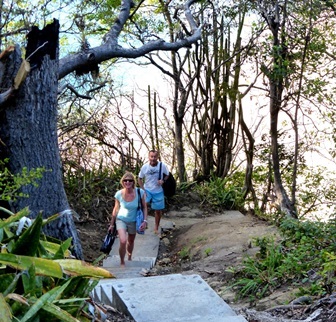 Concrete steps on the new trail.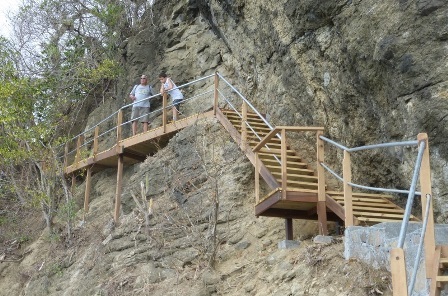 Stairs along the cliff face.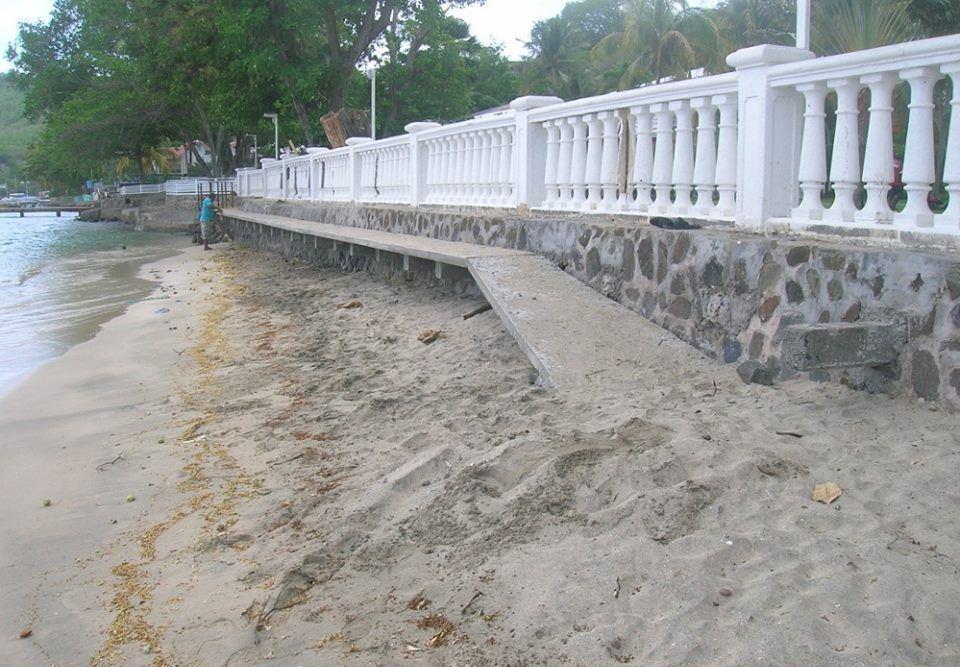 The Trail now passes Plantation House.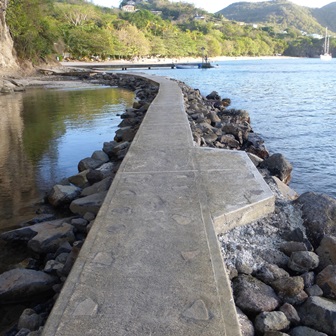 The causeway.
2021 to Now

In 2021, the trail extension from Princess Margaret Beach over the headland to Lower Bay was re-done to route it round a new house being built over the long-established right of way. Grateful thanks to the new owners who provided the easements necessary.

In June 2022 further damage was caused by a rockfall from above and the trail will be closed until the best way of securing it has been evolved. However, such is the appeal of this amenity that many people are still finding a way through, but that is very much at their own risk.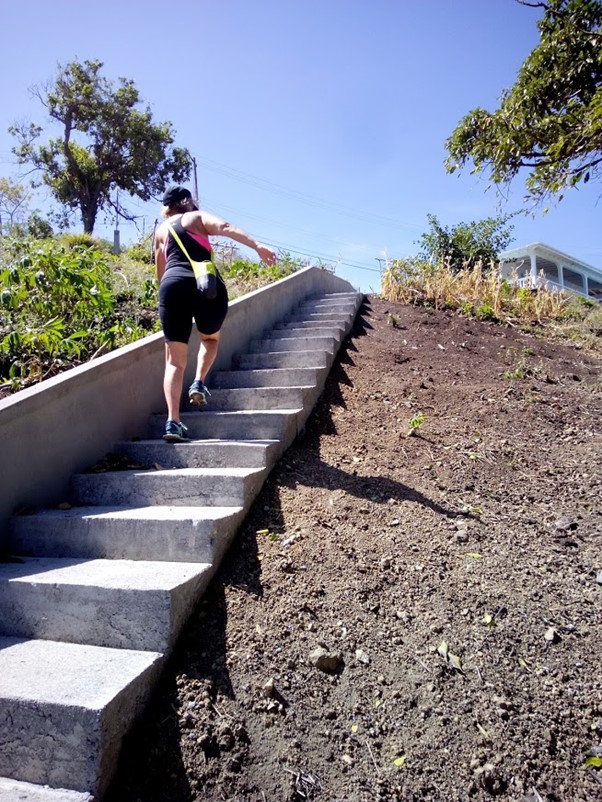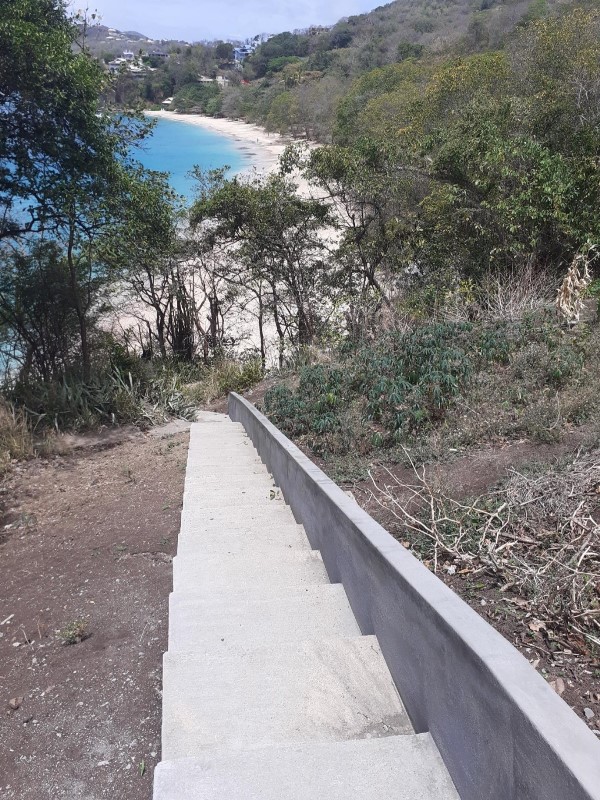 The 2021 Trail Extension from Princess Margaret Beach over the Headland to Lower Bay.
"Good ideas aren't hard to come by, but putting them into practice is another matter. As a tourist who has been visiting Bequia for several years, I'm amazed at the positive changes I've seen taking place thanks to Action Bequia. Whatever it is, you know that every dollar of your donation is well used and well appreciated… probably for generations to come"
Pennie Tilston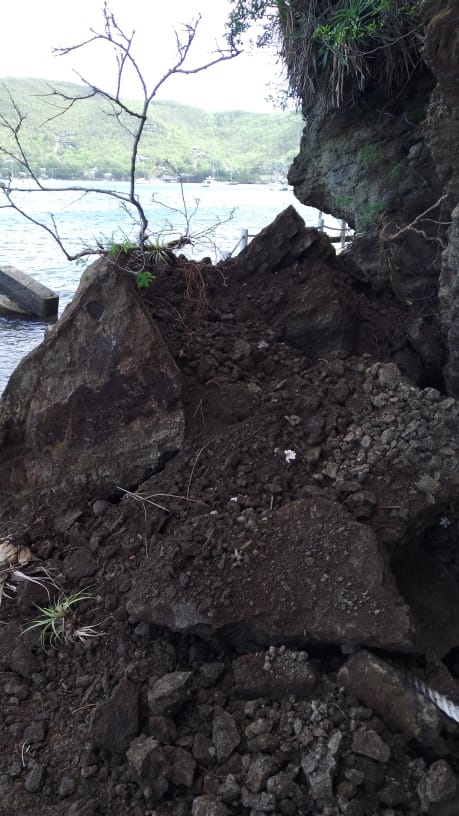 Recent rockfall.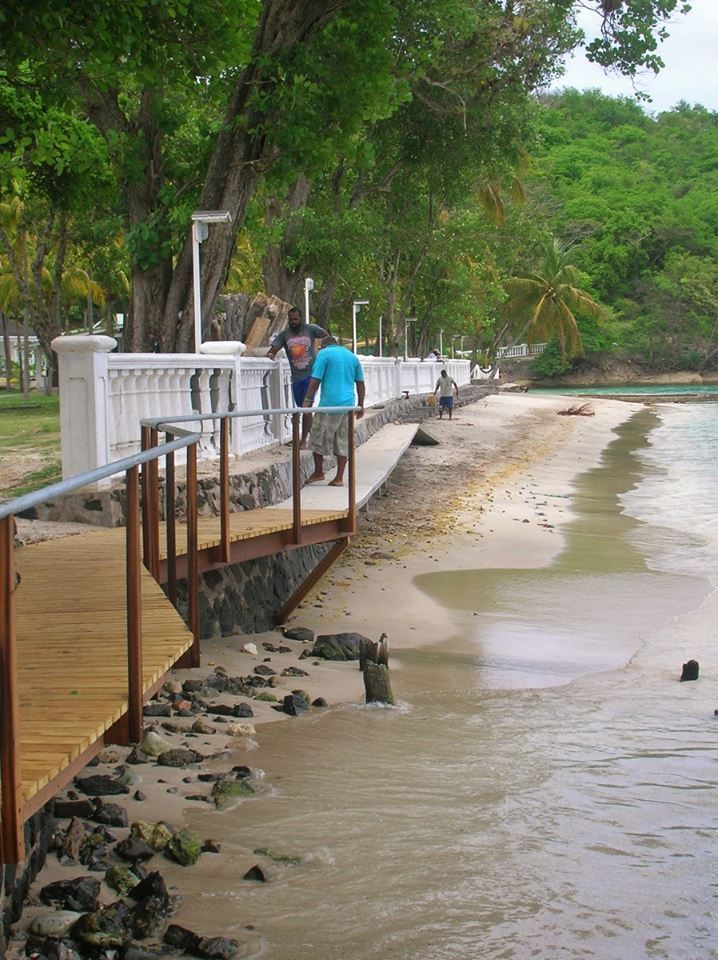 The Trail now passes Plantation House.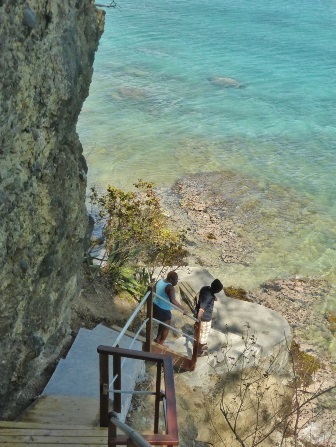 Approaching the snorkelling platform.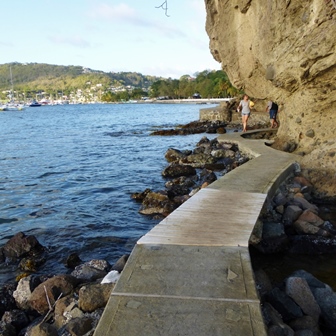 The causeway from the Princess Margaret's beach end.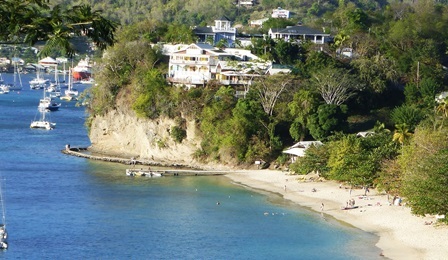 An aerial view.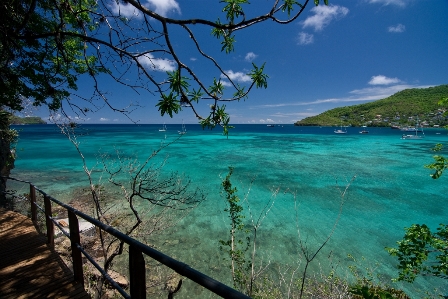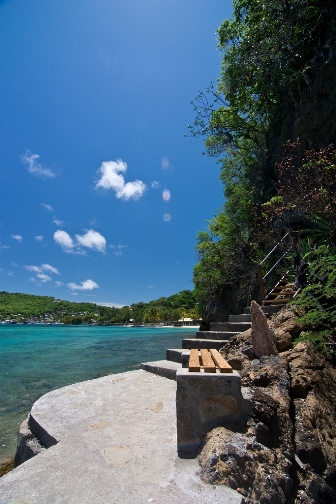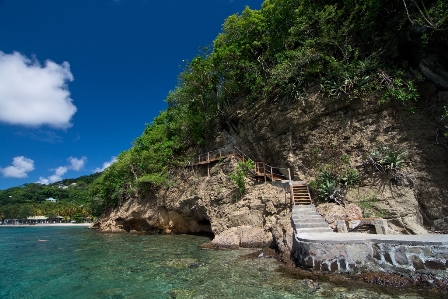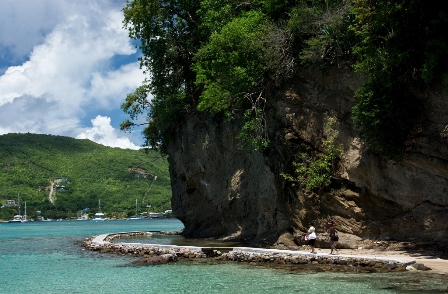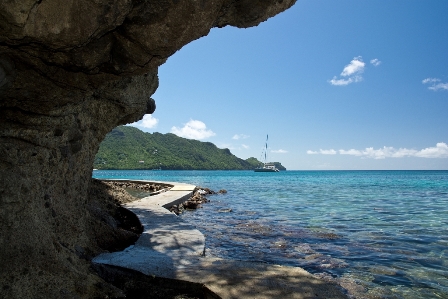 Actions Speak Louder Than Words