The Princess Margaret Trail
Action Bequia's Lead Project in 2014 was the creation of a hiking trail starting from the end of the beach in front of Plantation House and extending round the headland towards Princess Margaret Beach. A pedestrian path had existed between these two points for at least 80 years but was blocked by the construction of a large house in 2008 which forced walkers to use the main road with its lack of sidewalks and ever present diesel fumes.

In 2015 the Trail was extended over the connecting headland round to Lower Bay and in 2016 the route from the end of The Belmont Walkway, across the area in front the newly refurbished Plantation House was added to complete the trail (it is now no longer necessary for Trail users to walk through the bar and restaurant areas of the hotel).

This Trail enabled pedestrian access all the way from the fort above Hamilton round to Lower Bay and beyond... over three miles of heritage, beauty and smiling faces. Unfortunately, Hurricane Matthew, the deadliest hurricane since 2005, damaged some parts of the Trail. Grenadines Partnership Fund (GPF) has agreed to fund a major part of the repair and Bequia Beach Hotel, the new owners of Jack's bar have already contributed to the effort but the repair will take several months to complete and this will impact usability in the 2016/2017 season. Action Bequia will attempt to minimize this inconvenience.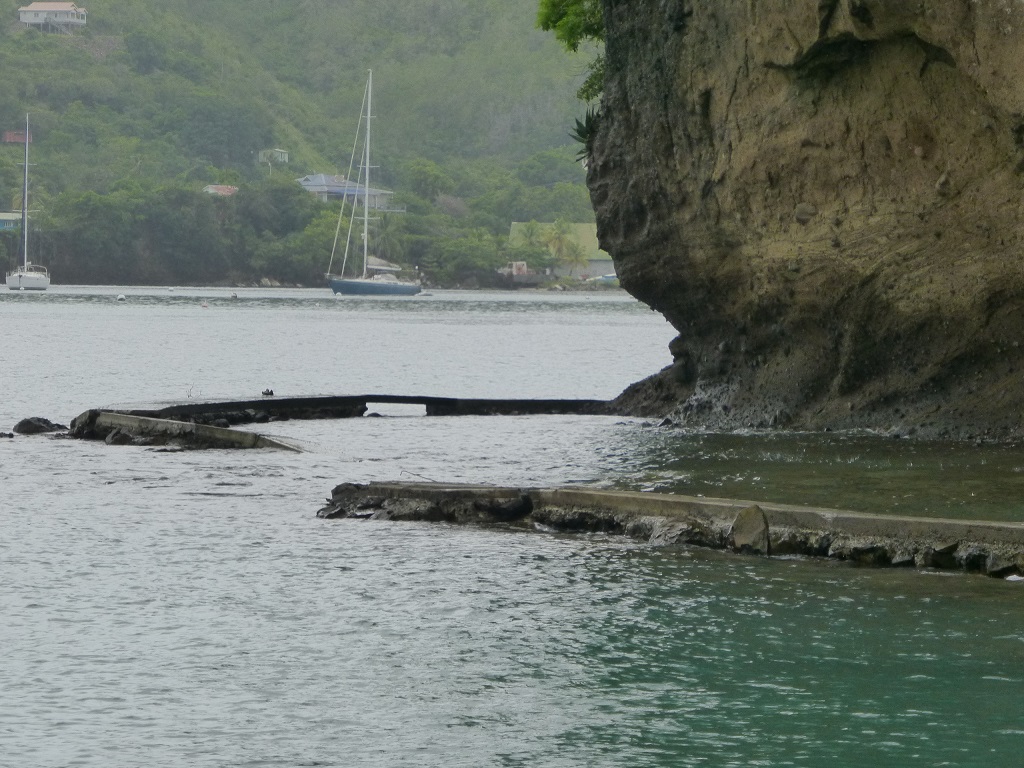 Damage to the Trail.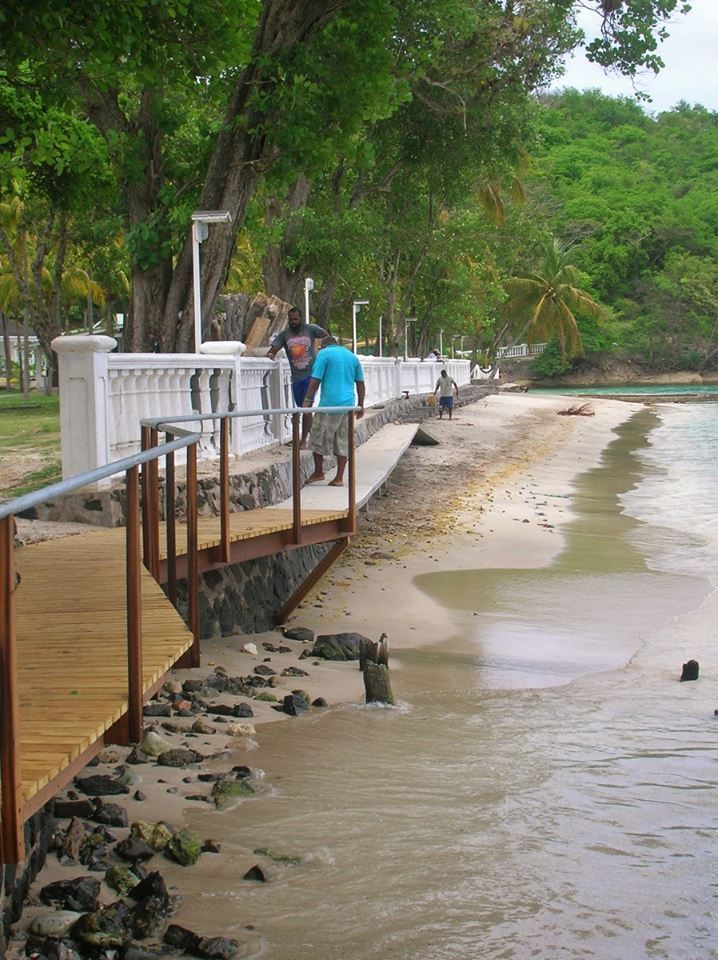 The Trail now passes Plantation House.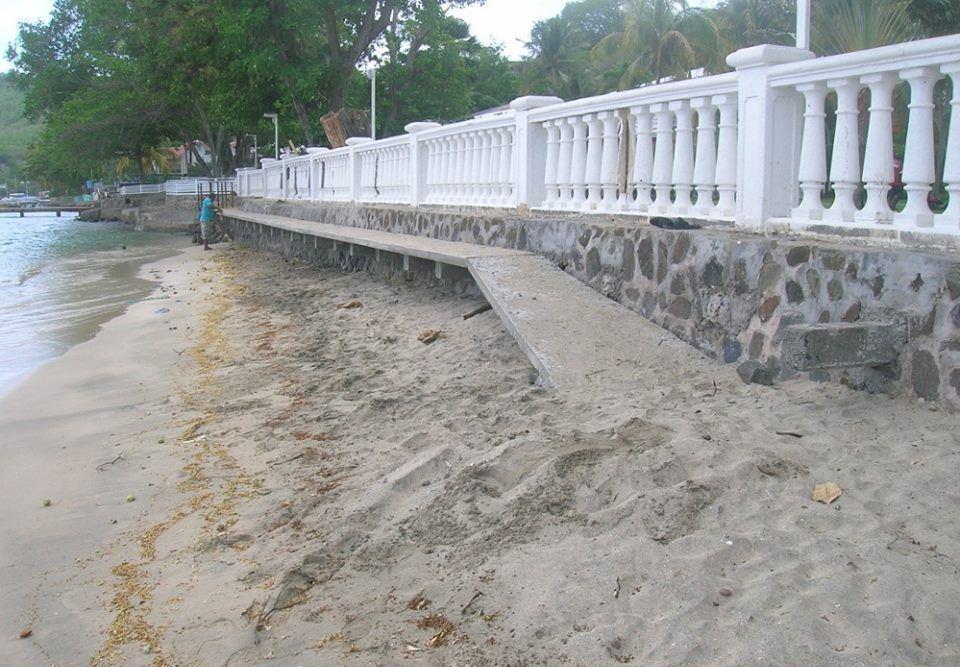 The Trail now passes Plantation House.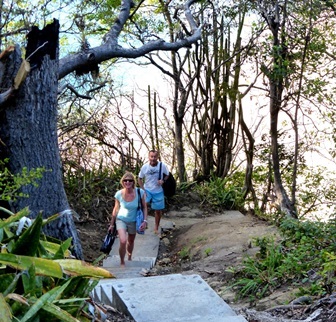 Concrete steps on the new trail.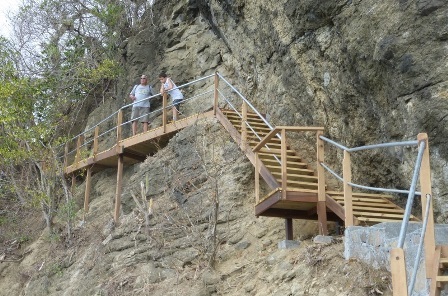 Stairs along the cliff face.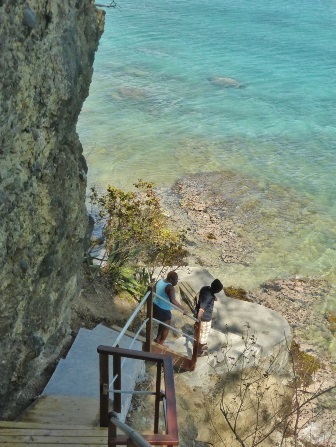 Approaching the snorkelling platform.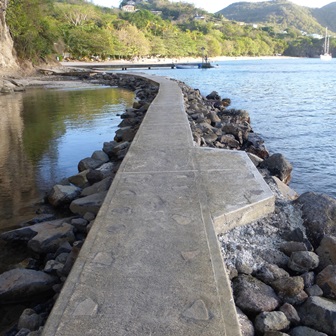 The causeway.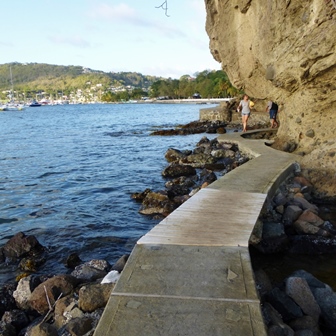 The causeway from the Princess Margaret's beach end.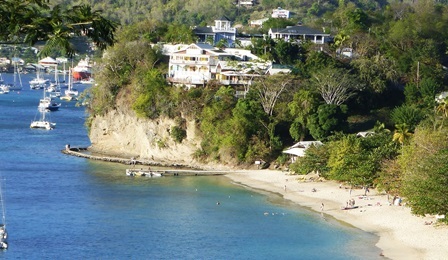 An aerial view.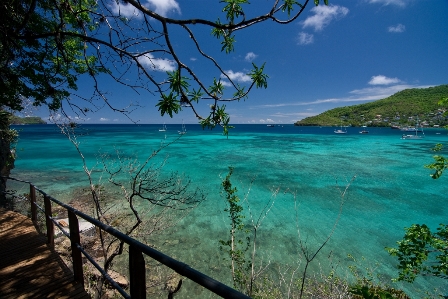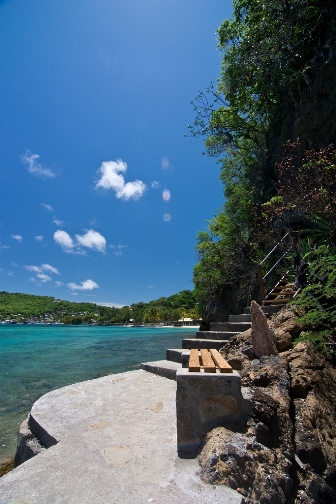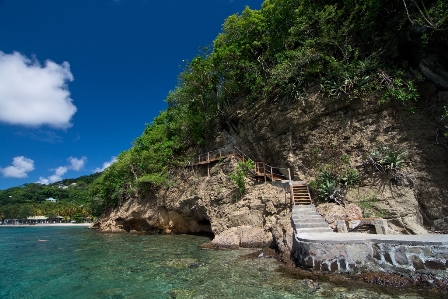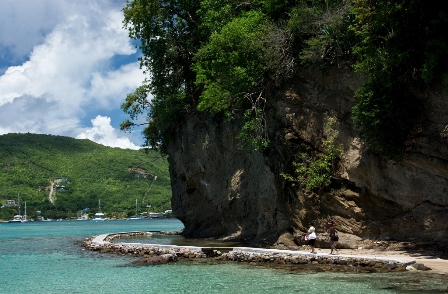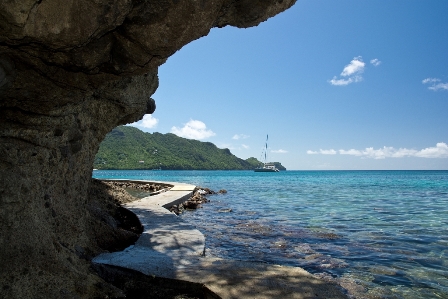 Actions Speak Louder Than Words